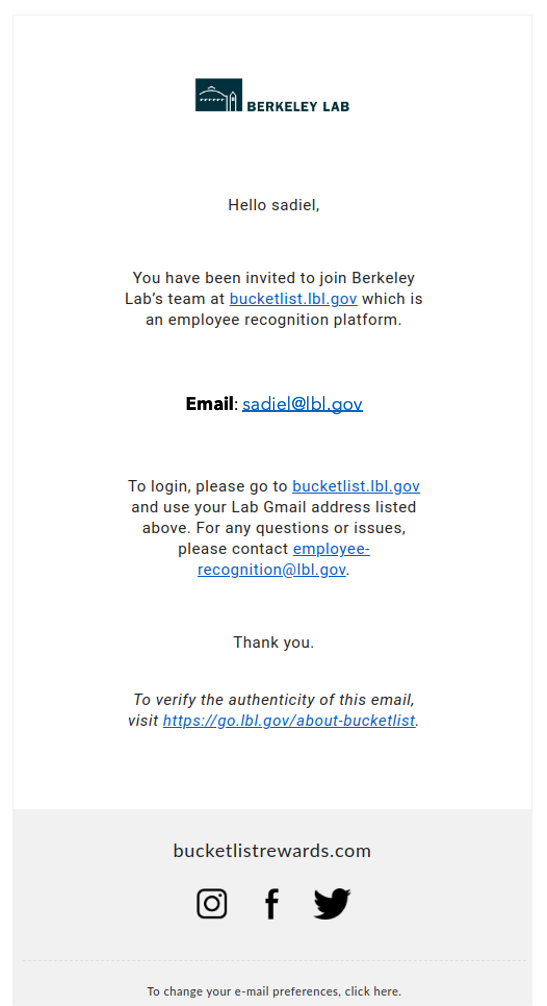 On November 12, the Lab launched a trial of a peer-to-peer employee recognition platform called Bucketlist at bucketlist.lbl.gov. Three hundred (300) employees have been invited to participate in this pilot as users to provide feedback.
We are exploring this option to further connect our community of talented colleagues and recognize all of the great work being done at the Lab. This pilot will run until February 2021.
If you are a pilot user, we need your help in testing it out and hearing your feedback. Please note that you will receive automated messages from [email protected] during this pilot trial of the platform.
As part of this pilot, please:
If you have any questions or concerns, please do not hesitate to email [email protected].